The GoCoin is a payment gateway for Bitcoin, as if alias of paypal, authorize.net or many of such kinds which enables merchants to accept Bitcoin and Litecoin payments at checkout. The company is solely a platform that operates for bitcoin exchanges that is on the way to gain supremacy over economic world as alternative currency. Since introduced in 2009, Bitcoin has not gained appreciable acceptance from customer side as a fully functioning virtual currency. Bitcoin or cryptocurrency aimed to function as a kind of digital money, means it had to work as a unit of account, a medium of exchange, and a store of value. As bitcoin has not tied to any country or union of nations, or subject to any regulation the validity on its monetary value and potency could be a matter of disbelief. For instance,yet the lion's share of US population is unaware of Bitcoin, sounds strange but true.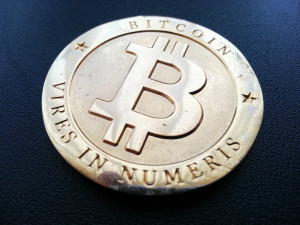 Now, to make the integration easy with customer URL, for checkout payment gateway the company provide a  ready API(Application Programming Interface). Since there exists many suspicions about Bitcoin, the company has taken a challenge to close all loop holes by timely monitoring of Bitcoin regulations and proceed appropriately to ensure all appropriate registrations.
The company has been funded around $2.05M in Seed and Series A funding rounds raised by Prolific Venture Capital, Owen Van Natta, Andrew Frame, Bit Angels, Mikael Pawlo, Jonathan Congdon, Ruvento,  Ronnie Wee, Gary Stiffelman, David Neuman, BitcoinShop, Owen Van Natta. The team plans to utilize the funds to increase geographical span and appoint more engineers. Being a startup, company focus on providing Bitcoin payment processing for e-Commerce, digital content and interactive or social gaming companies. It also focus to launch current beta product publicly with an target on the Asian and South American countries. Perseus Telecom, Robocoin, Agreed.com, Bitcoin Shop, Inc., QikFunder and KnCminer are some of the customers of GoCoin.